Image thanks to: Tourism Tasmania & Melinda Ta
Image thanks to: Tourism Australia & Graham Freeman
Image thanks to: Tourism Australia & Graham Freeman
Image thanks to: Chris Crerar
Image thanks to: Brendan Turriff
Image thanks to: Tourism Tasmania and Rob Burnett
Image thanks to: Harriet Stevens
Image thanks to: Harriet Stevens
Latrobe – A ferret racing river town, rich in produce, axes and history.
Also home to a chocolate festival!
The distance from Launceston to Latrobe is 82km. From Devonport to Latrobe it is 11.7km via the Bass Highway, and takes roughly 12 minutes to drive to. Fun Fact! That's less time than what some people spend eating lunch!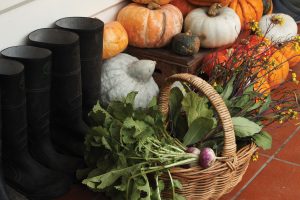 Being close to the Mersey River, Latrobe is famous for its fresh produce grown in lush soil. It's no surprise that there are many scenic farm gates and vineyards where you can sample delicious food right from the source. Speaking of the Mersey River, did you know that many of the locals consider Bell's Parade (site of the former port) a delightful picnic spot overlooking the Mersey? Image Credit: Tourism Tasmania & Peter Whyte
Latrobe was the main port of the northwest of Tasmania in the 1820's, and for most of the 19th century Latrobe was the most important town on the north coast, surpassing Devonport as a major trading centre.
Museums to Visit
In current times, the town is known for its heritage rich Courthouse Museum and as home to the Australian Axeman's Hall of Fame - where the first wood chopping championship was held in 1891.
The Platypus Interpretation Centre (located within the Axeman's Hall of Fame) is distinguishable by a large chisel and chainsaw-carved depiction of a platypus. The Interpretation Centre holds a taxidermic collection of Tasmanian species, live native fish and insects on display. There are also Warrawee Reserve Landcare Platypus Tours.  The Courthouse Museum contains over 600 photographs and prints which examine the chronological events of the town and surrounding area. Image Credit: Tourism Tasmania & Barrie Irons (Tasmanian Devil)
Latrobe's Most Popular Street Tour
Want more of a feel for the history of Latrobe? Latrobe's own Gilbert Street has many of the over 70 heritage listed buildings in the town, and also has guided tours available to take you on a journey to see the many cafes, arts & crafts and antique stores available in Latrobe.
Fun Events and Chocolate
Not into history? Latrobe invites you to create new memories in the various festivals, such as the Chocolate Winterfest (for everybody who likes something sweet) and Henley on Mersey – an Australia Day celebration full of spectacular events for everybody including the egg throw, ferret racing, wood chopping and model boat sailing! Who doesn't love to watch furry little animals?…and if you want to celebrate the Chocolate Winterfest at any time throughout the year, with family, friends or by yourself… Latrobe also has its own chocolate factory, so you can experience and relive the joys of chocolate whilst waiting for the festival to arrive again! Image Credit: Tourism Australia & Graham Freeman (Chocolate Winterfest)
Sherwood Hall (Located on Bell's Parade)
In 1845 Thomas Johnson (a pioneer settler) and his wife Dolly Dalrymple Briggs (the first known child of an Aboriginal and white person union), moved to Mersey Valley where they built Sherwood Hall in 1848-1850. Through property acquisition, Johnson became one of the largest landowners in the district. He also owned two hotels, a coal mine and a timber exporting business.
Lady Franklin, during her stay on the island, visited Latrobe and stayed at Sherwood Hall. Sherwood Hall was occupied until 1970 when it was seriously damaged by a flood from the Mersey River. In 1995 its significance as a unique colonial timber house was recognised and a committee was formed to restore and preserve Sherwood Hall. During this time, the establishment was moved to Bells Parade and officially opened in 1995 as a museum. Image Credit: Tourism Tasmania & Melinda Ta (Bell's Parade Bridge)
Hotel options are available for this growing town.  From 2006-2016, the population grew from 2,843 to 4,169!
Frogmore, located 1.5 km west of Latrobe is "a large two-storeyed brick Classical villa with a tiled hipped roof, built in 1880 for George Atkinson". This three level tower and graceful piece of land is on the corner of Frogmore Lane and Railton Road. George Atkinson, builder of Frogmore, is the son of George Atkinson Sr. – founder of Latrobe's first General Store and the Royal Charter (Latrobe's first hotel), in 1858. Frogmore is a private home, and not open for public access.
People Who Looked At This Also Viewed...