Image thanks to: Tourism Tasmania & Poon Wai Nang
Image thanks to: Paul Hoelen
Image thanks to: Tourism Tasmania & Kathryn Leahy
Image thanks to: Chris Crerar
Image thanks to: Tourism Tasmania & Melinda Ta
Image thanks to: Jack Mohr Photography
Image thanks to: Jailed-at-port-arthur
Port Arthur Accommodation
Since none of the Port Arthur Hotels on the Tasman Peninsula is very far from the Port Arthur Historic Site, your choice in the Port Arthur area is one of accommodation style, rather than location.
Visit the Port Arthur Historic Site and spend time on the Tasman Peninsula.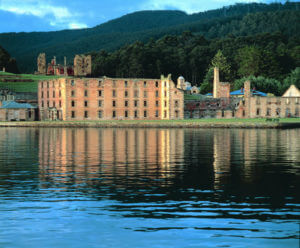 Port Arthur was a place to be feared from when it was established in 1833 until its closing in 1877. The most hardened and repeat offending convicts from all over the Australian Convict Penal system were sent here for punishment and reform.
A lot of the Port Arthur prison complex remains, restored into the Port Arthur Historic site.
Situated on the Tasman Peninsula, itself a naturally difficult place from which to escape, Port Arthur was a "prison within a prison," man made shackles set inside a peninsula with only one narrow land based connection to the rest of Tasmania at Eaglehawk Neck.
This is a spectacularly scenic area and there is as much for the walker, nature lover and photographer as there is for the historian or casual visitor.
It is well worth staying on the Peninsula for 2 or 3 nights if you have the time in your total Tasmania holiday.
People Who Looked At This Also Viewed...