7 Day Best of Golf and Beer Self Drive Package
7 days - Golf Tour Package
Day 1 - Hobart
Arrive at Hobart Airport and pick up your full size automatic rental car (includes insurance, fees and taxes and excess reduction to $330) and drive to your perfectly located accommodation. Spend the morning at your leisure exploring the waterfront/Salamanca areas. In the afternoon, drive up to the summit of Kunanyi/Mount Wellington. It offers spectacular vistas of the greater Hobart Region, Bruny Island and down towards the South West Wilderness area. You'll find fantastic boardwalks at various points of the summit which take you to beautiful vantage points around the pinnacle.
Accommodation: Hobart – The Old Woolstore– 2x Standard two bedroom apartment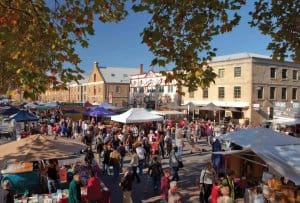 Day 2 - Hobart
Take off in the morning to the Tasmania Golf Club just a short drive from Hobart and situated right on the water. Bounded by water on three sides, the spectacular Tasmania Golf Club is situated on the picturesque Barilla Bluff. You have 18 holes here to start off your golf experience! That afternoon visit the Cascade Brewery for a Brewery Tour. Step back through Cascade's history then go behind the sandstone facade to view the workings of this unique brewery. You will hear about the ingredients and craft behind our beers and finishing with a great tasting experience.
Accommodation: Hobart – The Old Woolstore – 2x Standard two bedroom apartment
Day 3 - Hobart - Ratho Farm
Take a scenic drive today to Ratho Farm. It is Australia's oldest golf course, and the oldest remaining outside of Scotland. Play 18 holes here on the historic course and enjoy the beautiful sights surrounding you. NANT Distillery is close by for any whisky fans and there are lots of scenic walks and hikes in there area too. Dinner is a 3 course meal at your accommodation at Ratho Farm.
Accommodation: Ratho Farm – 2x Standard two bedroom apartment with dinner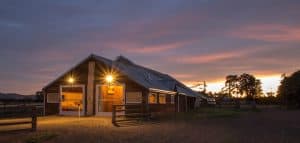 Day 4 - Ratho Farm - Quamby Estate - Launceston
Drive from Ratho Farm to Quamby Estate where you will play 9 holes on Australia's best 9-hole course, twice round. This course panoramic mountain views and stunning picture book landscapes. After your round, drive into Launceston to your accommodation. It's a short walk to the James Boags Brewery where you will go on a Brewery Tour. James Boag has been refreshing the palates of beer lovers since 1881, and you have the opportunity to discover what goes into producing Australia's premium beer. Then enjoy Tasmanian beer, wine, cider and/or spirits with a few tasty morsels on your tour of the Launceston bar scene
Accommodation: Launceston – The Sebel Launceston –  2x 2 Bedroom Suites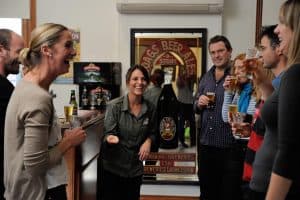 Day 5 - Launceston - Barnbougle
You will spend the next two days playing on some of the best courses in the world! The Dunes is an 18 hole course and is 2nd in Australia and 11th in the world ranking. The Dunes is a Links Golf Course unlike any other in Australia. Meandering along Tasmania's dramatic North East coast, it's where breathtaking scenery and thrilling golf truly come together.
Accommodation: Bridport – Barnbougle Dunes –  2x 2 Bedroom Dune Cottage
Day 6 - Barnbougle
Despite their close proximity, Lost Farm is remarkably different to The Dunes. Lost Farm is a 20 hole course and is 3rd in Australia and 23rd in the world. The strategic bunkering and undulating greens combined with wide fairways make for a course that offers an exciting challenge for golfers of all abilities.
Accommodation: Bridport – Barnbougle Dunes –  2x 2 Bedroom Dune Cottage
Day 7 - Barnbougle - Launceston
Make your way back from Bridport to Launceston to return the car to the Launceston Airport with flights recommended to depart after 10am.