No cancellation fee to change or cancel almost any hotel reservation
Bonded and insured company
On-the-ground support if you're not sure where to go or what to book
Tarraleah - Central Highlands
With quite a range of self-contained properties to choose from, in a quiet neck of the woods which is nonetheless well geared towards tourists, there is bound to be something for most tastes among the cottages in this friendly little spot.
The various properties that make up Cottages At Tarraleah have particularly high standards of comfort, from the queen-size bed with its top-quality bedding (with some additional single beds) to the plush sofa of the lounge area. Kitchens are spacious and well equipped, with a cooker, fridge, microwave, plenty of work space and essentials such as a kettle and coffee maker as well as a fire extinguisher. A flat-screen television gives you some indoor entertainment, or you can make use of the generous space in the garden, even watching the occasional group of ducks waddle past.
Some of the properties have a sun room, a real fire, and a separate bath and shower in the bathroom. They are all tastefully decorated and have space for parking.
Cottages At Tarraleah are close to several restaurants and cafes, such as The Highlander Arms, Teez Cafe and an absolute gem of hospitality: Wayatinah Tavern and Store.
Location-wise, the first place that really needs to be seen is the attractive Tarraleah Falls, and right next door you can find its big brother, Tarraleah Power Station Lookout. The view from the top of this feat of engineering is amazing. Tarraleah Golf Club is the third tourist draw of the area, and if you go for a short drive there are plenty of scenic routes to explore, taking you to such places as Bronte Lagoon, Lake Sally Jane and Franklin Nature Trail.
Situated in Tarraleah, this hotel is within 1 mi (2 km) of Tungatinah Conservation Area, Tarraleah Conservation Area, and Tarraleah Golf Club. Wentworth Creek Conservation Area and Lake Binney Conservation Area are also within 9 mi (15 km).
This hotel features a fitness center and dry cleaning.
Accommodations offer internet access and rollaway/extra beds.
We recently stayed at the Engineer's and Superintendent's cottages during our family reunion trip to Tasmania. Rachel was a superb help from start to finish, answering initial inquiries and making amendments for our party of 13. Very professional and prompt. Had a beautiful meal in the Highlander restaurant, very good service and equally good breakfast at the cafe. Lovely walks around the area. Great fun had at the lake! All of our group would have loved to stay longer.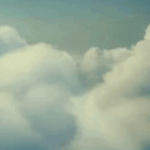 RobynIreland, Jan 2019 Trip Advisor
Amazing accommodation. Comfortable, clean and has everything to offer. We arrived after walking the Overlander track and had booked the spa and a massage which is a must with amazing views. Open fires which were set up to light and we were very lucky to have this whole building to ourselves. Very friendly amazing town that is a must to visit.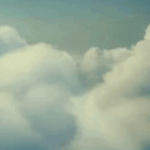 Mammaspice2015, Apr 2017 Trip Advisor
I have seen Tarraleah on many travel shows but it is only when you get up close and personal that you realise the size and sheer amazing determination to construct a pipeline and town that seems just as it was back in the 1930's. All of the cottages are exactly as they would have been then but on the inside they are modern and full of all that you would need for a comfortable stay.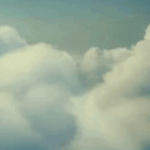 Tastetravellerblog, Dec 2016 Trip Advisor
When you book with Tasmania.com, book with confidence
No cancellation fee to change or cancel almost any hotel reservation
Bonded and insured company
On-the-ground support if you're not sure where to go or what to book
Rooms are selling out fast on our site
Prices might go up, so book now while rooms are still available
Hotel Amenities
General
Dry cleaning/laundry service
Fitness facilities
Parking onsite
Wheelchair accessible
Fitness facilities
Parking onsite
Rooms
Number of living rooms
Wheelchair accessible
Rollaway/extra beds available
Internet access
Hotel Policies
Children and extra beds
Pets
Pets allowed for an extra charge
Rooms are selling out fast on our site
Prices might go up, so book now while rooms are still available